Add channel set
Channel sets can be used for defining individual functions, for example minimum and maximum strobe speed or wheel slots.

To add a new channel set, click Add Channel Set.
A new line Empty Channel Set is added.
Hint:
To add multiple channel sets click at Add Multiple Channel Sets and enter the count.
Fill the fields with the respective information.
Use Parent Physical
This option defines whether the physical values of the channel sets are taken from the corresponding channel function or are defined individually for the channel set. By default this option is enabled.
Hint:
Disable Use Parent Physical to enter individual physical values for a channel set.
Wheel Slot
The channel set is linked to the respective slot of a wheel by the wheel slot number. The link to the wheel is defined in the channel function.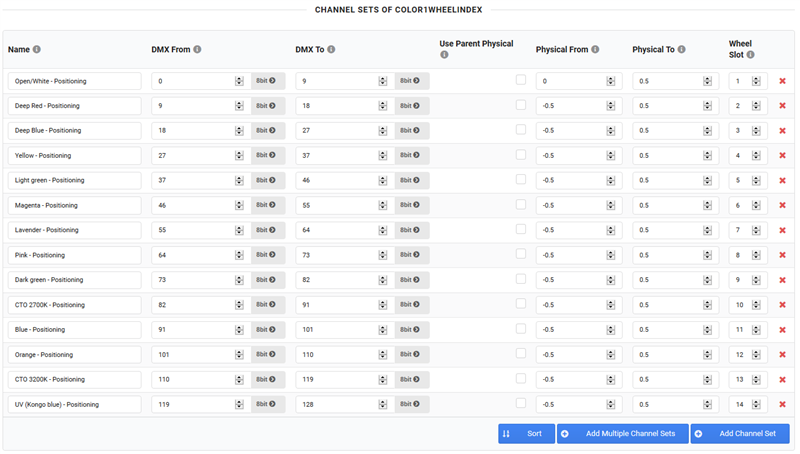 Important:
Make sure that the wheel slot in the wheel definition matches the wheel slot number in the channel set.
The index is shown between the preview and the wheel slot name.