Login
Login to the GDTF Share using your user name or e-mail.
If you do not have a registered user login, please register first.
There are two input fields on the main page of https://gdtf-share.com.
Enter the user name and password and then click the Login button.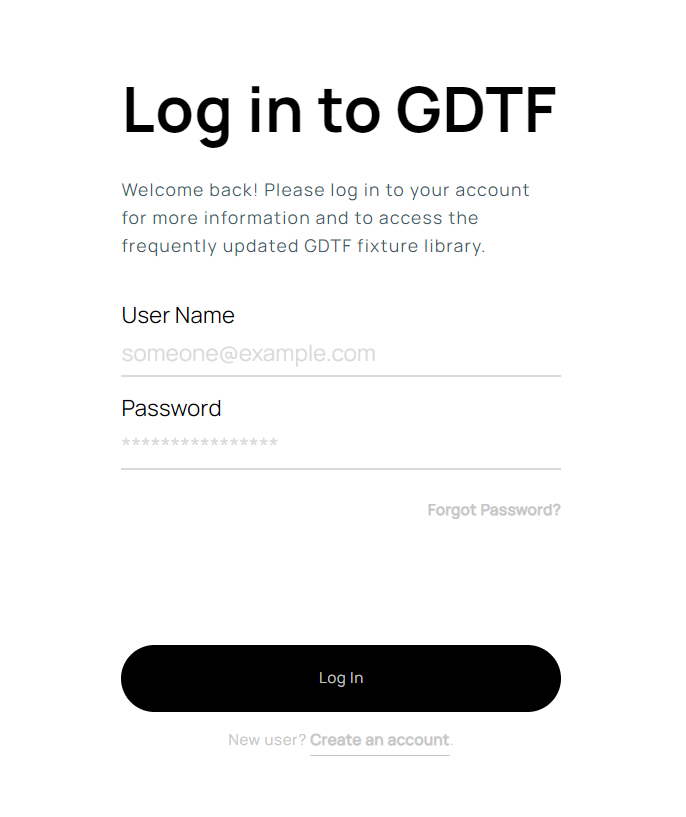 Forgot password
If you forgot your password, click Forgot your password?
This opens a new page: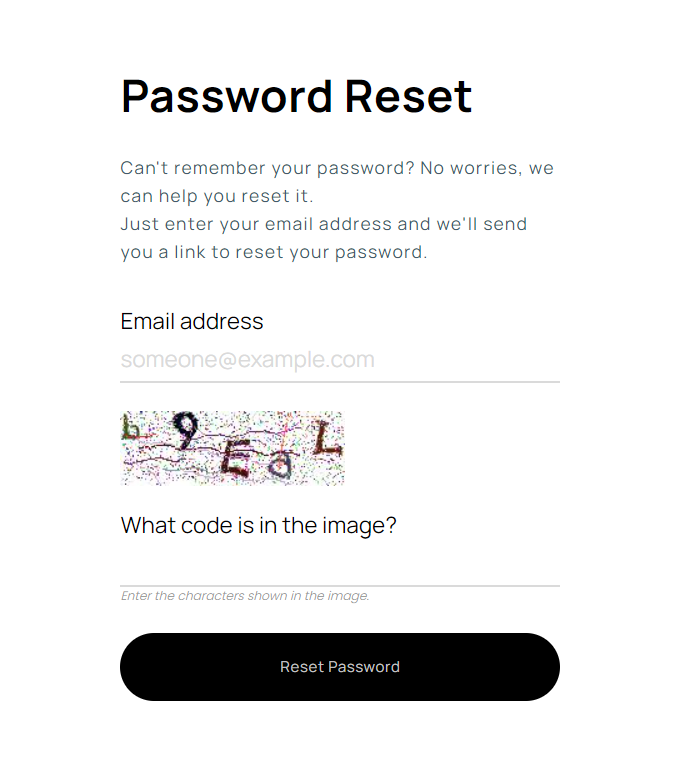 Enter the email address and the CAPTCHA code.
Click

Get new password

.
You will receive an email with a link. Follow this link within 7 days.
It directs you to a page where you can change your password.
Enter the new password.
Click

Set new password

.
A confirmation pop-up appears and you can login using the new password.